What Muscles Does the Stair Climber Work? 
Find out how useful a stair climber is to improve your mental and physical fitness.
From a 30,000 foot view, the answer is that a stair climber is an incredible fitness tool to tone and condition your body.
A stair climber machine targets the following muscle groups:
This post may contain affiliate links. Please see my full disclosure policy for details.
The largest muscle groups in your lower body
The most important stair climbing muscles worked include:
#1. Gluteus Maximus
Climbing stairs with a stair climber or climbing a flight of stairs will exercise the most massive muscle of your body, the gluteus maximus.
The gluteus maximus is the largest muscle in your body, and the gluteal muscle group, also known as your buttocks.
The gluteal muscle group consists of:
the gluteus maximus, and the

gluteus medius, and finally, 

the gluteus minimus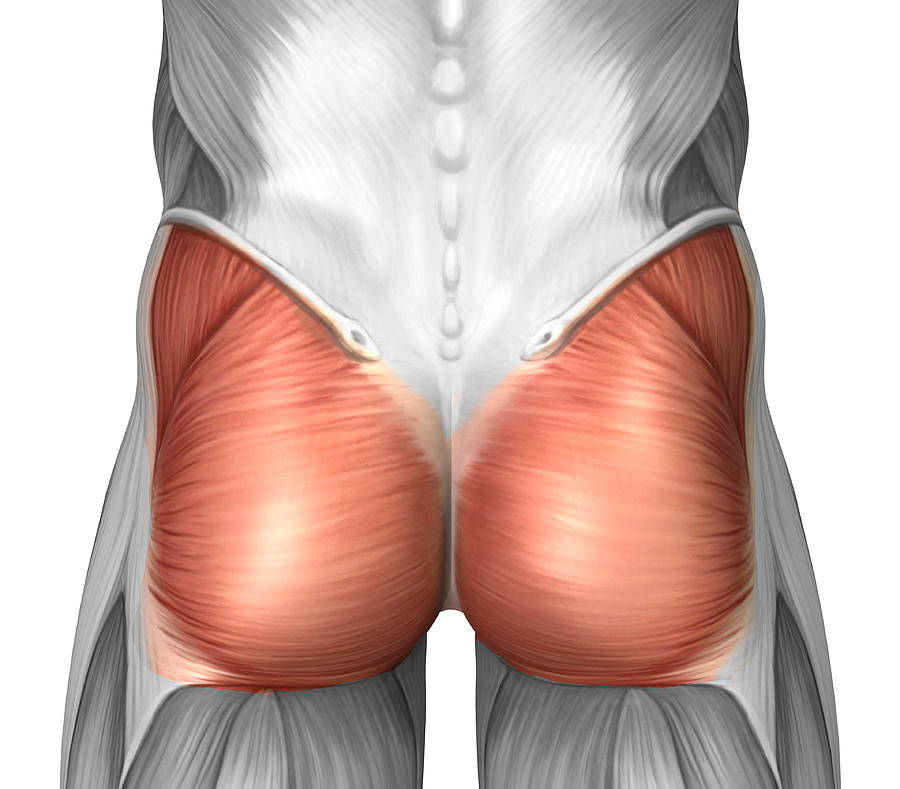 As such, the gluteus maximus is also one of the most dominant muscles of your posterior chain. "The posterior chain is a group of muscles consisting mainly of tendons and ligaments along the backside of the body."¹
Modern Life Ignores the Posterior Chain
Many people fail to work the muscles of the posterior chain because you cannot see them in the mirror.
Instead, you might spend a lot more time sitting on this incredibly important muscle than training it.
A stair climber machine can make training your gluteus maximus a lot easier than driving to find a stadium or apartment building to climb stairs.
And even if you live in an apartment building, you might not want to climb up the stairs in a deserted staircase.
Using the stairclimber at the gym or having one at home is much more convenient and comfortable.
Sunny Health & Fitness Mini Stepper with Resistance Bands
TRACK YOUR FITNESS LCD monitor measures the steps time total and...
TOTAL BODY Equipped with removable training bands this high-quality...
HYDRAULIC DRIVE SYSTEM Built with a hydraulic drive system this...
HEIGHT ADJUSTMENT Height adjustment knob adjusts the step motion...
WIDE NON-SLIP PEDALS Large textured foot plates ensure a solid...
Neglecting these powerful muscles results in training only half your body much of the time, precisely the front half with exercises like:
dumbbell bicep curls

dumbbell shoulder presses which work the front and medial deltoids

sitting leg raise which isolates your quads

sit-ups for your abdominals

pushups or bench press for your chest, the pectoralis major and minor muscles
#2. Hamstrings
Opposite your quadriceps on the back of your thighs are your hamstrings, another great link of your posterior chain. Your hamstring muscle group includes the:
biceps femoris

semimembranosus and

semitendinosus
#3. Quadriceps
On the front of your thighs are your quadriceps, also referred to as quads. Your quadriceps are a four-headed muscle group made up of:
rectus femoris,
The vastus intermedius, and the
vastus lateralis and
last, the vastus medialis
#4. Hip Flexors
The hip flexor muscles include:
the iliacus, and psoas major muscles which are known as the iliopsoas

the rectus femoris, which is part of your quadriceps as mentioned above
You use your hip flexors when lifting your knee, which you will do every step on a stair climber. 
#5. Calves
The stair climber works out your calves as well.
As a result, a stair climber will give you a great lower body workout. Your calf muscles are made up of two muscles:
gastrocnemius that is larger and on top of
the soleus, a smaller muscle which is under the gastrocnemius
#6. Abdominal muscles
The abs are involved with supporting and stabilizing your spine as you work out on a stairclimber. Your ab muscles include:
rectus abdominis in the front of your body
internal and external and obliques on the sides of your body
transversus abdominis, which is underneath them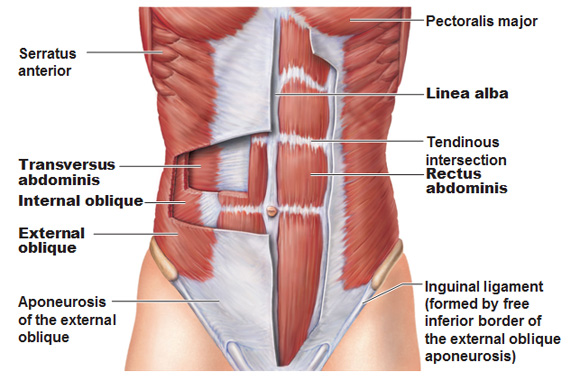 The Real Benefits of Stair Climbing  
When you look closer at the benefits of a stair climber, you find that it will help you:  
lower your heart rate through consistent use 

improve your cardiovascular system 

burn calories

lose weight 

minimize stress on your knee joint 

get a full lower body and cardio workout in only 30 minutes without using a personal trainer 
What Muscles Do Stairs Work – Final Thoughts  
Body composition and cardiovascular fitness are the first two primary components of fitness. 
The five main components of fitness are:  
Cardiovascular Endurance 

Body Composition 

Muscular Strength 

Muscular Endurance 

Flexibility  
Consistent stair climber workouts help you achieve improvements in all of the elements of fitness. You will improve your cardiovascular endurance, lower your blood pressure, and heart rate.
What muscles does stair climbing work?
Stair climbing, whether using plain old stairs, or a machine, will also strengthen your bones, muscles, and condition the most massive muscles of your lower body, improving your flexibility.
Also, sticking to your program will result in weight loss that will improve your body composition. No matter what type of exercise you do, you can never out-train a bad diet.
What's Next
Top 10 Related Posts:
Footnotes
¹ What is the posterior chain and why is it so important?  
Pin and share What Muscles Does a Stair Climber Work